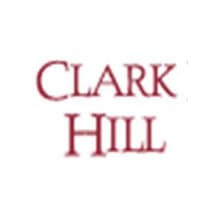 By: Clark Hill, PLC
Jul 14, 2016
GRAND RAPIDS, MI – Clark Hill attorneys Sandra S. Hamilton and Jeff Van Winkle discuss accessing and managing funds in a complicated and evolving regulatory environment in the Clark Hill Small Business Guide: Access to Capital.
When small business owners are surveyed, "access to capital" almost always ranks at or near the top of one of the greatest challenges facing small businesses. Navigating the options for funding in a post-recession economy is increasingly difficult. Even more important for an entrepreneur is determining how to maintain or manage capital once it is secured.
Hamilton and Van Winkle provide guidance on how small businesses can obtain and successfully manage funding with the right planning and preparation.
To read/download the Clark Hill Small Business Guide: Access to Capital, click here.
"The Clark Hill Small Business Guide: Access to Capital addresses consistent concerns we hear from our clients regarding building and growing their business," said Van Winkle.
"The Guide offers suggestions to help navigate an increasingly complex lending environment, with seemingly endless choices and structures," added Hamilton.
Hamilton is a member of Clark Hill's litigation and bankruptcy practice groups. She focuses her practice in the areas of commercial litigation, bankruptcy, collections and creditors' rights law. She represents banks and other financial institutions, secured parties, businesses and municipalities in all aspects of bankruptcy, collection litigation and out of court enforcement and resolution.
Van Winkle represents businesses and entrepreneurs actively seeking to create or provide exceptional services or products. In today's business and legal marketplace, he coordinates and leads attorneys and other professionals to provide the resources his clients require. Van Winkle directly provides general counsel services, securities law compliance counseling, legal guidance for multinational business activities and transactional legal services to clients throughout the Midwest.