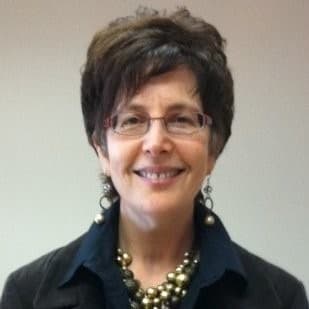 U.S. Commercial Service
U.S. Department of Commerce
Eve Lerman is a Senior International Trade Specialist with the US Department of Commerce. She joined the organization November 6, 2000, and works in the East Michigan US Export Assistance Center in Waterford, Michigan. Ms. Lerman served as US Commercial Service Global Automotive Team Leader for 3 years, from 2005–2007, and is currently an active member of the Automotive Team. In her daily work she helps Michigan companies build export sales and develop their international business activities. She handles a variety of industry sectors, including automotive, aerospace, defense, advanced manufacturing, robotics, industrial products, and testing equipment.

Ms. Lerman earned a bachelor's degree in history (BA, 1981), with highest honors, from Wayne State University in Detroit, where she was a member of the fencing team. She earned a Juris Doctor (JD, 1986) from University of Michigan Law School in Ann Arbor, Michigan, and a Master's in Law (LL.M., 1987) in "Comparative, European and International Law" from the European University Institute in Florence, Italy. Her master's thesis, "The Doctrine of Implied Powers in the Area of Treaty Making", was supervised by Professor Giorgio Gaja, who currently is a sitting judge at the International Court of Justice in The Hague.

After graduating law school Ms. Lerman clerked for President Antonio La Pergola, at the Italian Constitutional Court in Rome, doing comparative constitutional law research. She spent 1 year with an international humanitarian relief agency, as recipient of the Ralph Goldman Fellowship. Ms. Lerman worked for 4 years as an associate with the law firm Forrester Norall & Sutton in Belgium, currently White & Case's Brussels office, where she advised multinational companies on international trade and European Union law. She also worked as a Senior Attorney at Kellogg Corporation in Battle Creek, Michigan, where she was responsible for international legal projects, and global distribution agreements.

Ms. Lerman was awarded the US Department of Commerce Gold Medal in 2010, the highest award given by the USDOC, for her work developing innovative service delivery for American businesses. As Global Automotive Team Leader in 2007, Ms. Lerman received the US Commercial Service "Director General's Award for Innovation, for exemplary performance resulting in innovative and strategic solutions" for US businesses. She won the "Goldman Fellowship" for international rescue & relief in 1986, and was awarded a "Bates Fellowship" by University of Michigan Law School to pursue international legal studies in 1984. Ms. Lerman was elected to Phi Beta Kappa upon her graduation from Wayne State University. She is a member of the State Bar of Michigan, and has served on the Council of the Michigan Bar International Law Section.

Ms. Lerman spent nearly 7 years overseas, between 1984 and 1994, as an attorney in Brussels, a law student in Italy, a clerk to the President of the Italian Constitutional Court, and the Ralph Goldman Fellow in Paris and Jerusalem. Ms. Lerman speaks French and has a working knowledge of Italian. She has three children, resides in the Detroit area, and enjoys running, yoga, cooking, hiking, singing and poetry.