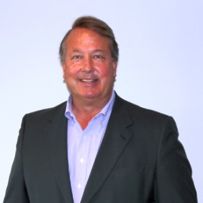 Member
Barron Industries
A 1983 graduate of the University of Notre Dame with a BS in Chemistry. Started career with the Stepan Chemical Company in Northfield, IL before joining the family metal casting and machining business, Barron Industries, in Oxford, MI in 1984.

Over 35 years of metalcasting and machining experience in sales, engineering, operations and Senior level management. Former Chairman of the Investment Casting division of the American Foundryman's society, member of the Investment Casting Institute, Vice-Chair of the Oakland Schools Regional Advisory Committee.

Currently serving on the boards of the Catholic Foundation of Michigan, St Catherine of Siena Academy and past Board Chair of Notre Dame Prep and Marist Academy in Pontiac MI.

Married to wife Lissa for 31 years and father of their 4 children.