About

Profile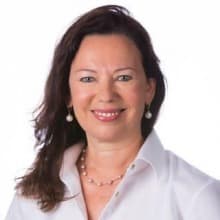 Member
McCreadie Group, Inc.
Elena Stegemann is the Chief Operating Officer at McCreadie Group, Inc., headquartered in Ann Arbor, Michigan, USA. Previous to her role with McCreadie Group, she was the Director of International Business at NuStep, Inc, a manufacturer of healthcare and exercise equipment in Ann Arbor. Under her leadership the company had expanded its international presence to over 25 countries. The company is a two time recipient of the President's E Award, which was established by Executive Order of the President to recognize organizations which contribute significantly to United States exports.

Ms. Stegemann is actively involved in supporting and promoting the interests and capabilities of America's exporters. She served on and chaired the Industry Trade Advisory Committee (ITAC) 4, which advises the US Secretary of Commerce and the US Trade Representative on issues pertaining to US trade policy with respect to Consumer Goods. She is a member of the East Michigan District Export Council (DEC), which partners with the US Department of Commerce to help develop exporting in the state of Michigan. She has been a guest lecturer and featured speaker at events focused on international business, and has counseled numerous SMEs on their exporting activities.

Ms. Stegemann's career includes roles of growing responsibility in Engineering, Management and International Business. She is passionate about international trade as it allows US companies to diversify their revenue streams and to showcase the quality of US made goods in the global marketplace. She has worked with the Michigan Economic Development Corporation, the University of Michigan, and the Department of Commerce on various initiatives aimed at strengthening the local talent base and empowering innovators in the region. She is fluent in Russian, holds a Bachelor's degree in Chemical Engineering from the University of Toronto and an MBA from Emory University.