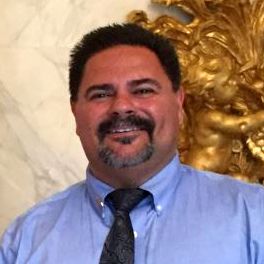 Member
Detroit Engineered Products
John Gelmisi is Business Development Director for Detroit Engineered Products (DEP). DEP is headquartered in Troy, MI with global Technical Centers and software Vendors in 12 countries. DEP specializes in Engineering projects, the development of Engine Ion Sensors (for improved Fuel Economy and reduced Emissions), and is known for their flagship software "MeshWorks 8.0" to design better products faster. DEP has completed more than 800 Simulation Analysis projects to optimize products for weight while maintaining performance criteria for safety and durability.

Mr. Gelmisi travels globally to Trade Shows, Exhibitions, and to OEM and Supplier sites. John regularly works with members of Supply Chain, Buyers, Engineering, Manufacturing, and Machining and his Industry experience includes: Automotive, Aerospace, Energy, Medical Devices, Specialty Vehicles, Defense, and Consumer Products.

John creates and maintains global OEM/Supplier/Vendor relationships and negotiates contractual agreements. John also works in partnership with the Michigan Economic Development Corporation (MEDC) and US Commercial Services to engage in domestic and global outreach. He has significant hands-on experience with all phases of preparation to have a successful Trade Show & Exhibitions and to increase booth traffic and B2B meetings (ask him about his pre-show checklist!).

John is a Certified AS9100 (Aerospace) and ISO9001 (Quality) Internal Auditor, has a Bachelor's Degree from Michigan State University, and a Master's in Industrial Relations and Contract Administration from Wayne State University. He actively supports STEM (Science Technology Engineering Math) programs for students and helps to organize Internship training at DEP. John manages relationships and technical partnerships with Universities, National Laboratories, LIFT (Lightweight Innovation for Tomorrow), and business incubators like Automation Alley and the MMSDC. During John's spare time, you can often find him on the keyboards with his band playing far too many songs from the 80's.